If you're thinking about a career in construction management, there are a lot of ins and outs you need to know. This guide explains what construction management is and the tasks associated with it.
Construction management – it sounds complicated, but is it? And is it a career you should consider?
The median construction manager salary is $95,250, according to the US Bureau of Labor Statistics, so it's easy to see why some people may want to get into this business. And it's not just about the money – construction management can appeal to those who don't want to be stuck at a desk all day.
Whatever your reason for looking to learn more about construction management, this guide will break down what this career entails and help you decide if it's something you want to pursue.
Overview: What is Construction Management?
Construction management is the supervision and execution involved in building a structure.
Although often used interchangeably with project management, construction management is more comprehensive, involving building design, tendering for new projects, equipment management, monitoring construction sites, construction administration and other aspects specific to construction.
A construction manager typically answers to the owner and oversees the entire project from start to finish. They are responsible for meeting the project schedule and meeting the budget.
The four types of construction management
Construction work can vary greatly. Construction management differs depending on what you are building. Here are four main categories that construction managers tend to fall into:
Commercial building: Commercial construction companies construct stores, office buildings and other facilities. Commercial buildings are bigger, require more well-funded businesses, and require bigger equipment and more workers. They also require different materials, such as steel instead of wood.
Residential construction/residential building: Home construction can be done by much smaller crews, and the materials and permits required will be different than commercial construction. However, residential construction may involve large apartment complexes, which may be closer to a commercial construction project.
Remodeling: Renovators are even smaller, sometimes consisting of just one or two people who often hire a group of sub-contractors to help them repair a house in order to "turn it over", or perhaps just at the request of owners who want to improve their home or increase its value.
Subcontracting: Subcontractors are the smallest companies, sometimes made up of a single person who specializes in one area of ​​construction, such as an electrician or a plumber.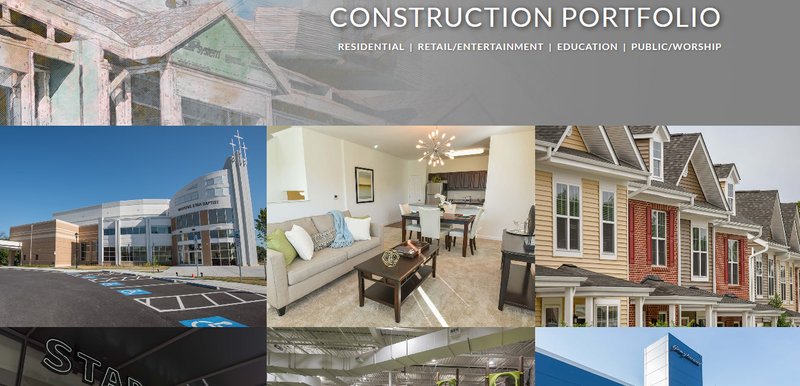 What the construction management process looks like
Construction project management processes vary depending on the type of construction project or the style of the construction manager or owner. However, they all share five main phases.
Phase 1: Call for tenders
Until you have a project, there is no way to complete the next four steps. Construction managers are often involved in the bidding process, providing realistic estimates to clients.
It's important to get it right: Bidding too high can cause you to miss projects, while bidding too low will blow your budget and leave you with unhappy clients. Spend enough time on the right estimate and submit good offers.
Phase 2: Initiation
Once you've landed a project, come up with a concept for how that project will take shape. You will need to write a project charter, which outlines the purpose of the project and defines its scope.
This charter will outline the project specifications, name the key stakeholders, and outline the client's expectations for the project to be successful.
Phase 3: Planning
This is where you describe exactly how you will meet the expectations set out in the project charter. You'll develop a realistic budget that takes into account the materials, labor, and equipment you need to complete the project.
This construction management plan should include a work breakdown schedule, a communication strategy, and identify team members responsible for specific tasks and milestones.
Phase 4: Control and monitoring
When you launch the project, you should constantly monitor its performance. Require regular status reports from your team that outline what has been accomplished and compare it to the schedule you have established for the team.
Monitor all expenses and adjust any overspending to stay within budget. You should verify the quality of work and all deliverables so that you don't have to go back and fix issues after the fact.
Phase 5: Close
At the end of the project, perform a post-mortem or retrospective analysis of the project. Were you on time? Did you stick to the budget? If not, why not? How can you improve? Then meet with your team to go over these questions. Celebrate successes and discuss failures constructively.
Write a final report that details how the project unfolded and lists any future changes to your processes and procedures.
Construction management tips and best practices
All of this is easier said than done, and most likely you will learn by trial and error how to do everything right. And realistically, you'll never stop learning. But these best practices will help you avoid some of the early mistakes of this position.
1. Don't neglect the planning
As Benjamin Franklin once said, an ounce of prevention is better than cure. It's better to spend a few extra hours planning the project than a few days dealing with a major setback on the job site because you haven't done the research to determine how much concrete is needed on a certain day.
Develop a thorough plan, and the project will run much more smoothly and reduce the mishaps that eat away at your bottom line.
2. Make sure the contract is solid
Along the same lines, remember: good contracts make good business partners. Carefully review the contract to ensure that you and the client are on the same page and that you both have the same expectations. If you find out later that you didn't review the contract thoroughly, it can come back and bite you by the time the project is done.
3. Prioritize communication
You cannot execute a construction project without good communication between you, your workers, the client, the owner and any other stakeholders. At the outset, identify all the stakeholders and who is accountable to whom for what tasks.
Establish a communication system, like a cellphone app that everyone can use, or construction management software that lets workers upload progress photos directly to the cloud.
4. Assume your responsibilities
As a construction project manager, the responsibility lies with you. It's tempting to blame a late schedule or budget overrun on a subcontractor or worker who didn't follow instructions.
And that may be true once or twice. But if it happens repeatedly, you need to carefully examine your own management style and ask yourself how you can better prevent these incidents.
5. Track Data
Thanks to technology, you have more access to data than at any time in human history, and it would be a huge waste not to take advantage of it.
Many construction software options can track important construction data such as change orders, material costs, equipment usage, and more. By tracking and then analyzing this data, you'll be able to spot opportunities to improve efficiency and reduce costs.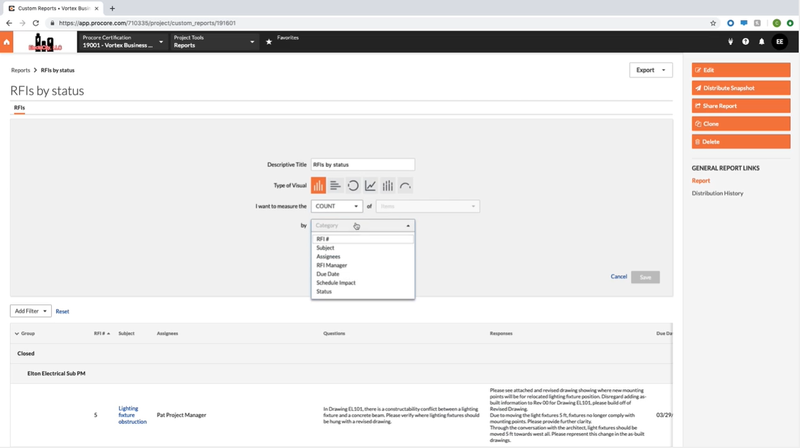 Start getting training and experience right away
Convinced this is the right career for you?
Then it's time to learn how to become a site manager. Earning a bachelor's degree in construction management will definitely put you on the fast track to this position, but you need to gain experience in this field by getting a construction job and learning the ropes through on-the-job training and apprenticeship.
Armed with a bachelor's degree and real-world experience, you'll be an attractive hire for many construction companies.