COVID-19 has rapidly accelerated changes in the construction industry in terms of digitization. Doug Hundt, President, Industrial, Vermeer, cited an estimate that the industry experienced about 10 years of change in just 18 months.
"I think all of them have had customers ordering parts online, looking for information in a different way digitally, salespeople communicating with customers virtually," he said during an OEM panel. at the annual AED Summit in Las Vegas earlier this year. "I don't think those habits are going to change … because it's about efficiency and productivity."
On the contrary, Hundt expects this rate of change to continue as customers recognize the kind of efficiency they can gain and the insights they can get. This could have a profound effect on the customer / dealership relationship.
"It's always about relationships," he said. "At the end of the day, it's always about people." Still, there are risks as new, savvy online vendors like Amazon, eBay, and Alibaba gain prominence in the industrial market.
"The digital enabling through COVID [allowed customers] to be educated without the salesperson. This has allowed them to buy parts wherever they want, "noted Hundt. "Frankly, if your dealership isn't equipped for this, you're subject to one or the other aftermarket, Amazon, whoever it is, because [the customer] going to get the service they want as fast as they want.
To compete with these newcomers, adapting to changing customer needs is essential. "If you don't embrace the technologies your customers expect and keep pace with trends, you probably aren't going to [around] a very long time, whether it's an OEM or a dealership, "warned Jason Daly, Global Director, Marketing and Support, John Deere Construction.
While some dealers have resisted the change, most are thankfully listening to customers. "Because if you don't listen to your customers, you're just going to make yourself useless," Daly said. "This customer is the voice of change so that we can all think differently and come up with different solutions to meet their needs. "
Online giants are proving difficult to compete with
According to Luke Powers, founder and CEO of Gearflow, in the presentation "Amazon Business is Coming for the Construction Industry: What You Need to Know", the online market giant Amazon was drawn to the construction environment by opportunities high margin such as parts sales. . Amazon Business now applies the company's proven consumption model to deliver a similar user experience to customers in the industrial space.
"Many of your [customers] are going to have to buy more online, "Powers predicted. "Their machines are broken. It is expensive for them. They want something easy. Add the prospect of a range of profitable (i.e. cheaper) choices and Amazon Business presents a compelling case. "Entrepreneurs need to find ways to increase their bottom line. Costs have increased "2x" since 2000, reducing margins, which are 5.5% on average in the industry in 2019. "
Yet while the price is important, Powers sees the delivery time as perhaps the biggest draw. "The speed of Amazon Prime and the next day shipping is probably a bigger threat… than the price, although most [contractors] are very price sensitive, "Powers said.
To stay competitive, equipment dealers need to show a greater understanding of the customer and their needs that the online giant is likely to pursue.ACBM staffTo stay competitive, resellers need to show a greater understanding of the customer than the online giant is likely to pursue. "We need to understand how digitization [can help] these guys do their jobs better, "Powers said. "It is only by solving these problems better than Amazon that I think we will win the future."
Powers sees an aggregated industry platform, much like its company Gearflow, as a key way to fight vendors like Amazon Business. "I think that if we had an aggregate and optimal selection of only quality suppliers, it would give contractors the availability and, theoretically, the speed, the guarantee and finally the price that they need," he said.
Such a platform would allow seamless transactions with the best suppliers in the industry, all on the same site. For Powers, "it's a lot more convincing than going to Amazon."
Transition from sales to solutions
"The reason Amazon works is because it's easy. That's why people go there, "said Tim Tripas, senior vice president, CE Division, Komatsu America Corp., at the OEM roundtable. But while it is important to facilitate transactions, it is not the only way to retain customers.
"If our vendors, our PSSRs, truly become solution providers, they'll get that first phone call," Tripas said. "And that's what we need to focus on."
Some products such as parts, accessories and maybe even some machines will continue to be sold online, said Stephen Roy, president of Volvo Construction Equipment North America and president of the company's South American operations. "But the most complex [products], as you start to integrate systems and data, this is where dealers for me will have the opportunity to generate additional revenue, "he said.
Equipment dealers know both their customers and their products in a way that Amazon and its similar competitors cannot. "The product is important, but it's the total customer offering," Roy said. "It's more about how you surround this product with the services that make it effective. It's not just the machine. It's not just the fleet. This is the site. These are things that we will all need to be more involved in. "
This includes taking a proactive rather than a reactive role in the availability of equipment. "It's not about waiting for something to be fixed and 'making as much money as you can.' It will be a question of how to keep this machine operational and predictive, "explained Roy. "It's a different mindset, but other industries have gone through the same concept, so it can be done. "
John Deere's Daly agrees, noting, "We're on our way… with our dealers to really bring them into the world of specialization – to help them become consultants to customers. When you can become that consultant for a client, you activate other ways to improve your business's margin.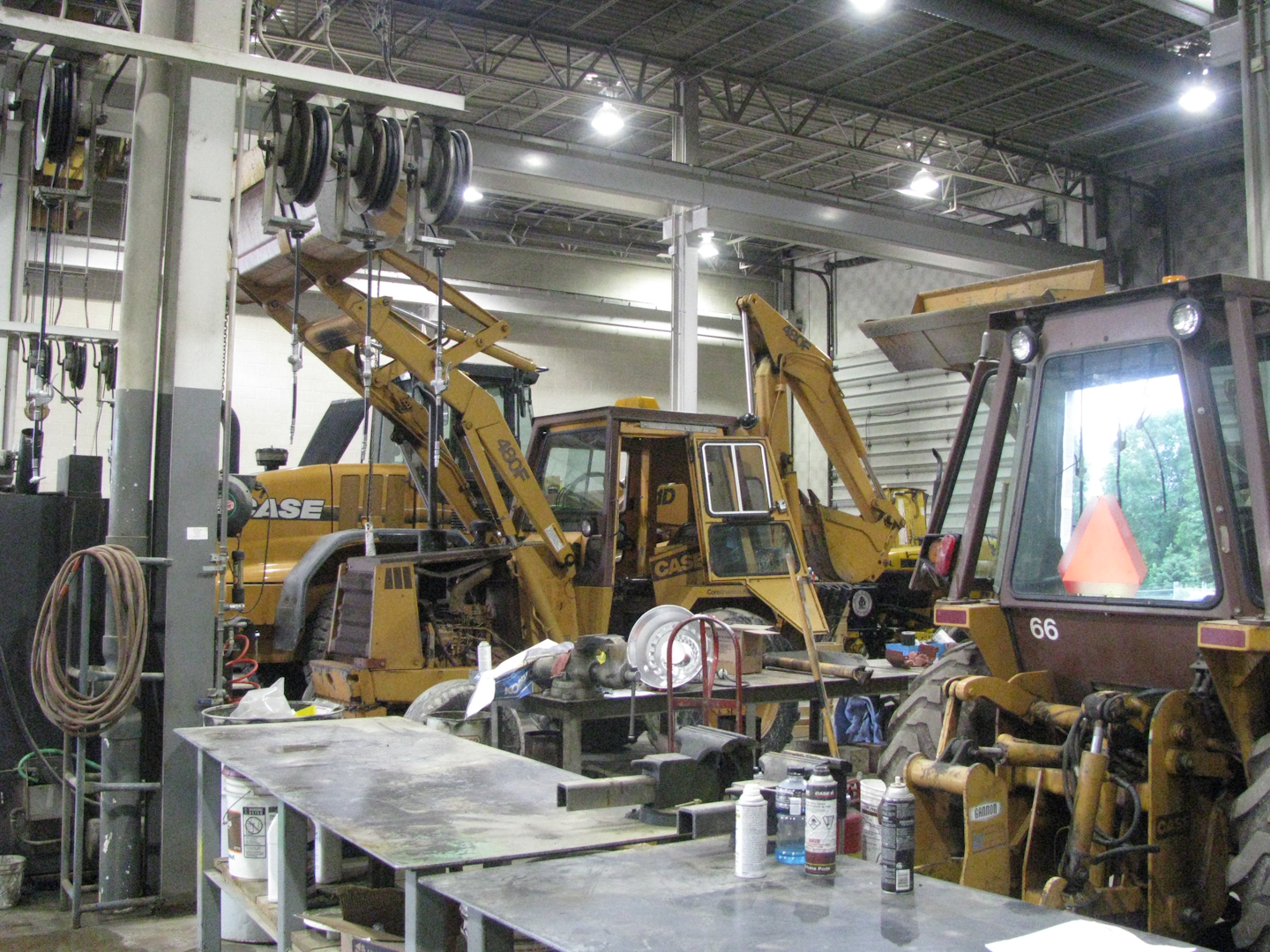 The product is important, but it is the total offer to the customer. This includes taking a proactive rather than a reactive role in the availability of equipment.ACBM staff"If you are just there to sell a certain product, you will likely be marginalized by the next competitor down the street," he added. "But if you can provide value-added service through consulting, it improves your margin and that loyalty with the customer. "
Even those who use Amazon Business as a spare parts resource will come back for this added value, whether it's helping to interpret telematics data or identifying the best machine for an application or conditions. "Ultimately, you can find solutions over time to keep them with you, and obviously digitize your business to allow customers to buy however they want," Daly said. "Give them what they need, and they will find a way to come back to you in the future. "
Vermeer's Hundt sees the industry rapidly shifting from a "selling game" to providing solutions to customers. "It's about providing application expertise to these customers, knowing their industry better than they know it," he said. "If we provide that expertise, it's a relationship that Amazon won't take away from us.
"But more importantly, our dealers show the customer how to make more money, how to be more profitable," he continued. "They are short of manpower; they lack technicians. Thus, they rely on dealerships to provide this expertise so that they can be up and running and manage the pressures they face at work.
The more a reseller's business relies on local expertise and the value-added services that customers need and depend on, the easier it will be to fight the online giants.
"You provide uptime, service, knowledge," Hundt said, "and these are things Amazon will probably never be able to deliver."