[ad_1]
The Germantown Village Board approved a contract for construction management services for the future public works facility at its May 16 meeting
The board approved a contract with Moore Construction Services for 2.25% (on an estimated $630,000) for construction phase costs and $603,451 for general conditions.
"It is important to be on contract quickly because the expected time to get the materials is getting longer and the construction management service consultant would be the company to place the orders for the materials," said the director of public works. of the village, Larry Ratayczak, in a note to council.
The new facility will be located south of Donges Bay Road and west of Wausaukee Road. The location will include a salt shed and the village recycling centre. There will also be an area where compost, mulch and firewood will be stored.
According to information from Village staff, the new facility – including the ground floor and mezzanines – will be approximately 143,280 square feet. The building footprint will be 126,000 square feet while the mezzanine – which will be the location of storage and office space – will be approximately 17,000 square feet. Seventy vehicles and 67 pieces of equipment will be stored in the building, while there will be room for 14 vehicle work and repair areas.
Mike Moore, president of Moore Construction Services, said the company worked with subcontractors to determine estimates for the work.
During questioning by council, Ratayczak said the village originally started with a budget of $10 million to $12 million on the existing site of the Public Works Building at the southeast corner of Division Road and Hwy. 145. Ratayczak said this option would not have allowed for another salt dome and space would be tight. At that time, the public works committee asked what it would take to have more space, which increased the price by $15-18 million.
Ratayczak said staff are starting to see the numbers of what all departments are asking for at the facility.
The contract was approved 8-1, with administrator David Baum voting against the motion.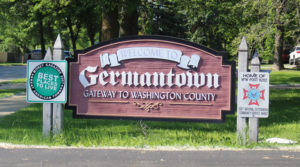 [ad_2]
Source link