In November, the student organization Women in Construction Management hosted a panel discussion and an equipment demonstration attended by sophomores, juniors and seniors in construction management technology. The event was sponsored by Kiewit Construction, Engineering and Mining Services, headquartered in Omaha, Nebraska.
At the event, construction management technology students learned about prefabricated construction methods and materials from Luciana Debs, Assistant Professor of Construction Management Technology. Precast involves pouring concrete into reusable wood or steel molds that shape concrete into uniform structural elements, such as walls, stairs, and support columns. Concrete hardens in controlled environments, sheltered from the elements. The finished parts are then transported to construction sites, where cranes lift them into place.
Lily Whited, senior in construction management technology and president of Women in Construction Management, appreciates the practical nature of the construction management program.
"The way we learn is very inclusive of all the different roles in construction, which makes it useful no matter what job you are looking for in construction," said Whited. "This allows you to have a knowledge base of everyone who works with you and helps you understand the wide range of what it takes to build a building in the industry. "
Whited said the construction industry offers many opportunities, especially for people with diverse backgrounds.
"There are many different types of jobs in construction and it takes a lot of knowledge and understanding of the construction process," said Whited. "It's a male-dominated industry but I think women bring new ideas to it. Women tend to have more organizational skills and different ways of thinking. It is good to have variety in the way of thinking as it helps to bring new ideas into the building process. So having diversity – whether it's women or people of color or different backgrounds – helps the industry to grow. "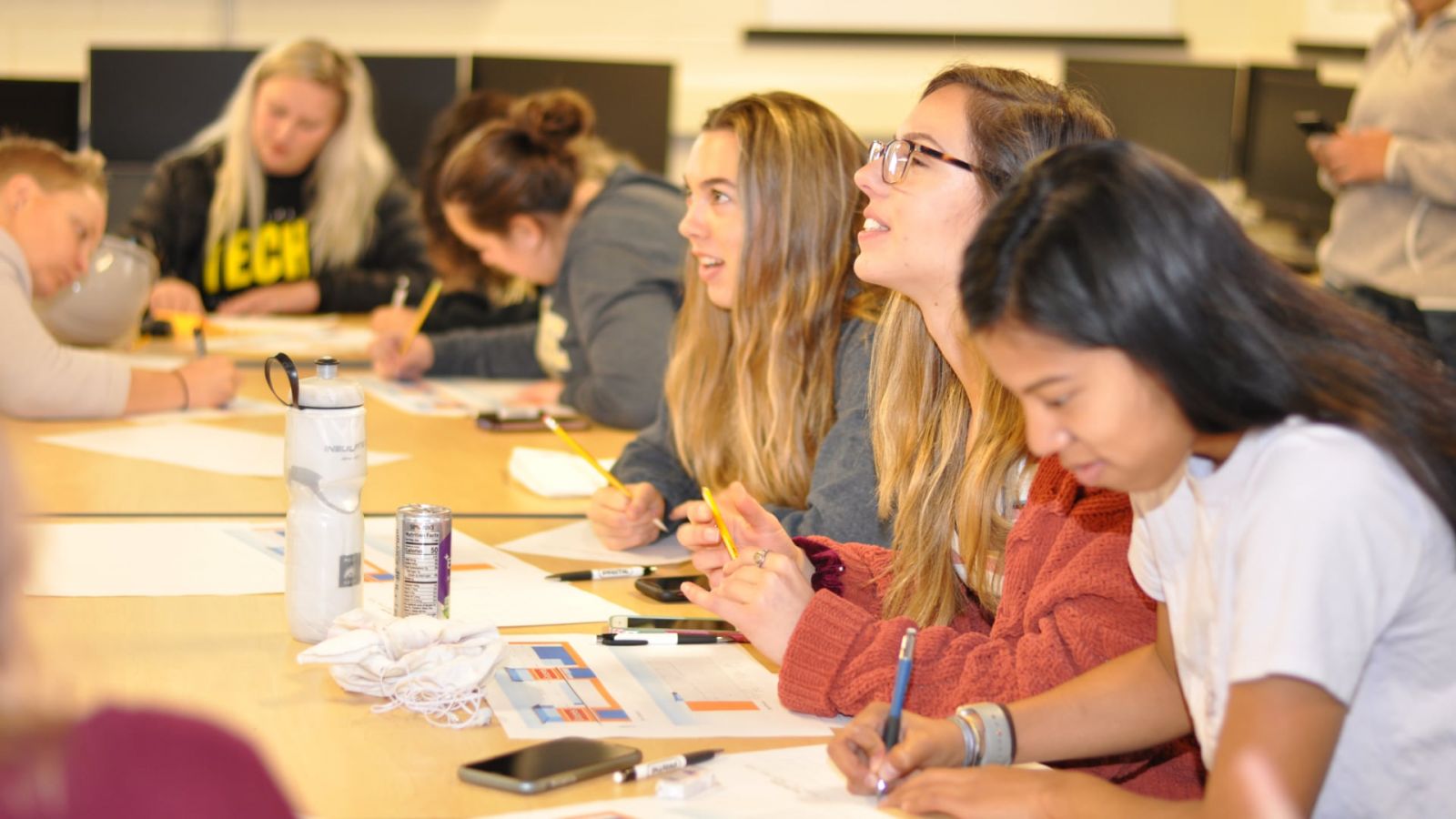 Whited appreciated the real world aspect brought by the event sponsor.
"Kiewit has a program for women, and they came here today to help us recruit and start more discussions about what it means to be a woman in the construction industry," said Whited. "It's helpful for us to meet these women and discuss what we can do to advance our careers as women in construction. I think Kiewit understands this and they hope to help us grow. Change starts with every young generation that joins the industry, so if they can help us understand what this means in college, then by the time we get into the industry, we can help implement these. changes where we need them.
Whited's goals include managing the construction of large-scale projects.
"I want to be a superintendent," Whited said. "I hope I will work on bigger and more complex projects, such as data centers, hotels, casinos. I would love to work in the field and be a superintendent or senior superintendent and own a part of the business.